PORTRAIT - THE TICEHURST'S
So, as far as family stories are concerned this one is, shall we say, reasonably dramatic! In fact when making sure I had Chloe and Nathan's story totally correct to write this blog, Chloe said to me on several occasions; "We'll just leave that bit out because no one ever believes us!" ...and I can understand why! It's unusual for me to write such a lengthy post and especially for it to be so personal, but Chloe and Nathan's incredible journey into becoming parents is one that definitely should be heard.

I met a heavily pregnant (and totally gorgeous) Chloe very briefly at the wedding of lovely Anna and Jonny last November. I took a quick snap of her and the bride and she told me she'd come out of hospital especially to see her best friend get married, which I thought was very lovely and impressive! Knowing nothing of her situation of course I remember thinking in my mind, "I hope things go well with her babies, she seemed so nice"
I know now that 'so nice' is a massive understatement for how you'd describe the utterly lovely, super brave, incredibly funny and generally wonderful person that is Chloe.

Chloe and Nathan got married four years ago in Hambleton and currently live in Oakham with their completely adorable Labradoodle pooch Mable. They had always wanted children and tried for a long time to conceive, eventually making the decision to go through IVF treatment in order to add to their already lovely little family. After two years of persisting the task eventually fell the last two little eggs who were transplanted exactly this time last year, on Good Friday.
Chloe described them to me as her 'Easter eggs' which I thought was super adorable... especially as six weeks later, they discovered they had successfully hatched and were now expecting not one, but two babies.
The pregnancy as a whole went great for Chloe, until at thirty-six weeks she developed pre-eclampsia and was eventually brought in to have an emergency caesarian.
The boys arrived fit and well exactly one minute apart on the morning of November 19th. They were named possibly the greatest names ever to be give to anyone....
Louie Lancelot and Jasper Frederick.
To sit and tell the tale of exactly what happened next would be quite a long and fairly unpleasant thing for not just me to have to write, but also for you to have to read. Therefore details aside... incredibly, Chloe woke up in intensive care, three operations and thirty-six hours later. In this time she lost a staggering sixteen pints of blood, yes you read that right, sixteen. We only have eight!
The fact she is still here today wandering round generally being awesome is nothing short of incredible, hugely in part to the amazing people who donate blood, a cause which is (understandably!) very close to both Chloe and Nathan's hearts now.
Thirty-eight hours after giving birth, Chloe got to see her beautiful boys for the first time. They all spent a week together as a family in Peterborough City Hospital and were then eventually allowed home. You would think this was the happy ending! However after two days at home Chloe started to feel unwell, suffering from dizziness and chest pains, she went back into hospital only to then be told they'd discovered that during one of her previous surgeries, she had suffered a heart attack. Even just writing that makes me feel strange, you would never expect someone as young as Chloe to have to go through something like that, but, incredibly she battled on, spending then another five days this time in a cardiac ward till they had made sure she was properly ready to return home.
I can't fully describe how I felt when they told me this story before we started our photoshoot, here they were, two people I had never properly met yet I was so incredibly moved and overwhelmed by everything they'd gone through to get to this point. I really wanted to give them warm, loving and most importantly, honest photographs that would truly reflect their wonderful spirit as a new family.
Chloe's story is an incredible one, but it's also so important to remember what was going on behind the scenes during this scary and unpredictable time, and that was Nathan. Along with support from family and friends, Nathan kept it together, doting on two newborn babies and a wife in a critical condition, when at times, he honestly didn't know how their story was going to turn out. To me, to Chloe, I'm sure everyone who knows them and as they grow up - to his two beautiful boys, Nathan will always be a superhero for keeping that family going. Proving without a doubt that dad's definitely are the best ever.

So here we are, several months later and looking at these images you wouldn't have a clue what this incredible family have been through. They're sweet, funny, charming, genuine and completely gorgeous. I had the best day with them in their home and taking a nice windy walk down to Hambleton, I honestly felt like I'd known them forever!
This amazing family genuinely deserve all the love, miracles and good fortunes the world has to offer, and these two beautiful boys are definitely a perfect start.
Ticehurst's - I salute you! You guys are awesome.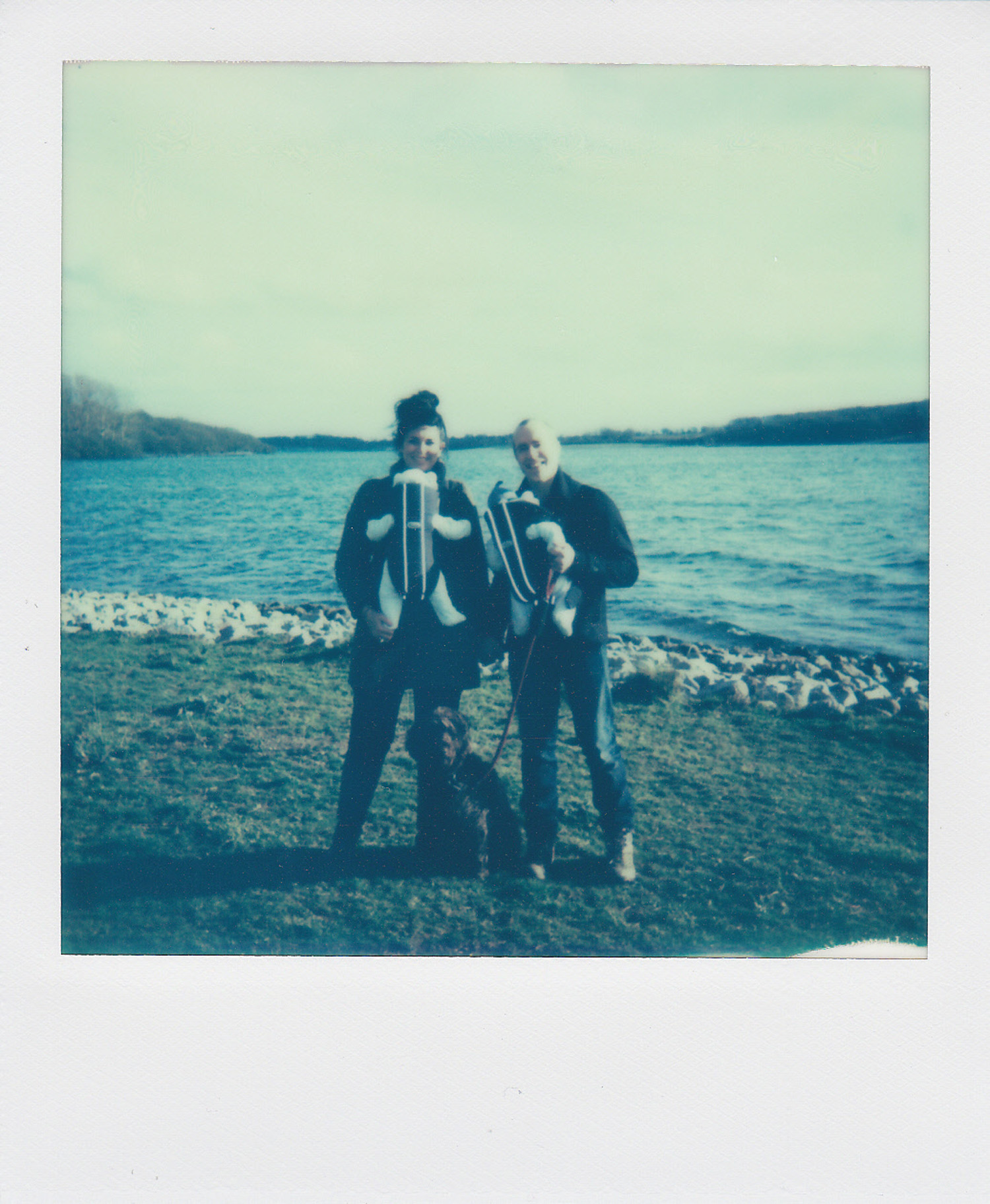 I know both Chloe and Nathan would want me to mention the amazing work the Doctors and Nurses did at Peterborough looking after not just Chloe, but them all as a family. It's amazing what a difference having such wonderful, caring and expert care can make in such an unexpected situation as this. Also, I think it's safe to say that the lovely people who gave up their time to go and donate blood saved Chloe's life last year. It's such an incredibly important and wonderful thing to do if you are able, so we would all urge you to go for it!
Click here for more information and to find your local donor centre.